Six Songs That "Say It Now"
Monday, August 20, 2018
We Australians have always been a stoic lot - most of us are well-practiced in keeping emotions to ourselves. I often get the impression that Aussies of a certain age would rather have a tooth pulled than let slip how they really feel, me included.
Perhaps that's why the exhilarating idea behind "Say It Now" can be such a revelation. I can remember my surprise two years ago when James MacLeod (Managing Director of Tobin Brothers Funerals) explained the guiding principle: that it was actually OK to express your heartfelt gratitude to another human being. OK, moreover, you could do it while they were alive and well, so they could fully appreciate your thanks for the gifts of growth, friendship and happiness they had brought you. A penny dropped!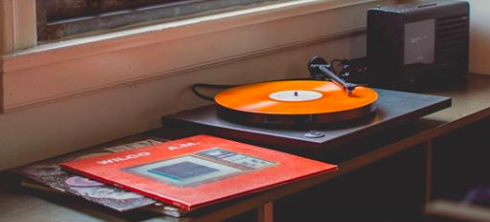 At that time, with Say It Now about to be launched on The Family Counsellor Program, I set about finding songs that would complement any Say It Now discussion. I found plenty of songs about romantic love (falling into and out of). I found many fine songs about friendship. But I could only find a few that expressed the audacity, the beauty, and the power of being able to "say it now".
You may have your own favourites. (Please post them here!) But here's the best of what I found.
1. "The Living Years", Mike And The Mechanics. 1989.
It's a song of immense emotional power, and a touchstone of the Say It Now campaign.
The lyrics are drawn from life, penned by Scottish songwriter B.A. Robertson, capturing his emotions after the death of his father and the birth of his son.
Completed with help from Mike Rutherford, for his project band Mike And The Mechanics, and with a fine vocal performance from Paul Carrack, it became a world-wide hit, and reached #1 in Melbourne in April 1989.
The Living Years was nominated for Song Of The Year in 1990's Grammy Awards, but it lost out to another song mentioned in this list, Bette Midler's version of "Wind Beneath My Wings".
Watch the official video of The Living Years on Youtube:
https://www.youtube.com/watch?v=5hr64MxYpgk
2. "Thank You", The Sunny Cowgirls. 2013.
An open declaration of warm gratitude, expressed in a joyful song, by the Australian country duo. Sisters Sophie and Celeste Clabburn were born in Victoria's Western District, grew up in Western Australia, and for over a decade they have been capturing slices of Australian bush life in their music. You can hear a little of "Thank You" on Soundcloud here:
https://soundcloud.com/sunny-cowgirls/14-thank-you
3. "Because You Loved Me", Celine Dion. 1996.
From the pen of multi-award-winning composer Dianne Warren, who wrote this soaring ballad to say 'thank you' to her father. She told the Hollywood Reporter that the song has taken on a life of its own:
"I could write these loving things to my dad, but people get married to it, they dedicate it to their kids. Those are the best songs in the world because they have lives of their own. They become whatever they're supposed to become to people. People make their own story."
Because You Loved Me became an international hit for Celine Dion in 1996, staying at #1 on the Melbourne chart for three weeks in June of that year. You can see an official video of a live Las Vegas performance on Youtube:
https://www.youtube.com/watch?v=JDcuRgk-JEI
4. "Thank You", Paul Kelly. 2014.
As always, Australia's favourite singer-songwriter cuts to the heart of the matter with this beautiful soul-tinged song. From Kelly's 2014 Album "The Merri Soul Sessions", recorded at Sound Park Studio in Melbourne, just metres from Merri Creek.
You can see a live performance, featuring Paul and singers Vika and Linda Bull, for Radio New Zealand - https://www.youtube.com/watch?v=Hp0MJm3OVtg
5. "Wind Beneath My Wings", Colleen Hewett. 1982.
It's perhaps the best known of all "thank-you" songs, that resonates on a personal as well as deeply spiritual level. Bette Midler's hit version from the movie Beaches won two Grammy Awards. But seven years before that, Australia's Colleen Hewett recorded her own equally powerful rendition.
You can hear a little of Colleen's version on iTunes Apple Music Preview:
https://itunes.apple.com/au/artist/colleen-hewett/78773600
6. "If Tomorrow Never Comes", Kent Blazy. 2011.
Ronan Keating's version may be the best-known to Aussie ears, reaching #3 on the Australian charts in 2002. Long before that it was a signature song for U.S. country singer Garth Brooks. Written by Brooks and country songwriter Kent Blazy, If Tomorrow Never Comes tells of a man lying awake at night, troubled that his loved ones might not know
his true feelings for them. Blazy told the music site SongStuff he was he was inspired by the words of his mother:
"Because that was something my mother always used to say to me – 'Tell the people that you love how you feel about them today, because you never know if there will be a tomorrow."
The lyrics of the coda perfectly capture the sentiment of "Say It Now":
"So tell someone that you love

Just what you're thinking of

If tomorrow never comes."
You can see co-writer Kent Blazy's own rendition of the song on his Youtube channel:
https://www.youtube.com/watch?v=rAwxzNG_DC0
Philip Touzel is a producer of Father Gerard Dowling's Family Counsellor Program, heard every Sunday between 10pm and midnight on RSN-927
Previous Posts
Fr Gerard Dowling OAM DE (1932-2023) Fr Gerard was a close friend of Tobin Brothers, a tremendous writer, radio host, qualified counsellor and a Catholic Priest to the Archdiocese for 65 yea...